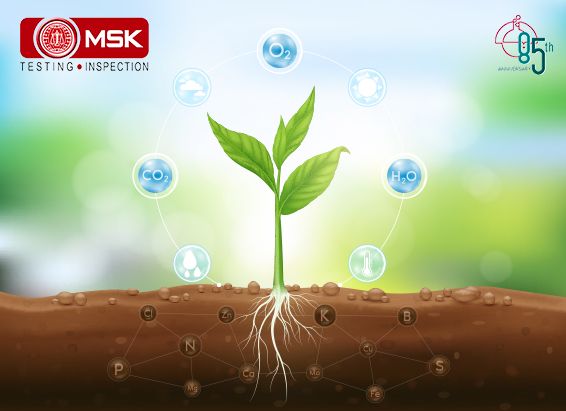 MSK COMMITMENT FOR COMPLIANCE TO NABL ACCREDITATION POLICY AND ISO/IEC 17025:2017 STANDARD
The Testing, Inspection, and certification market is expected to grow at a CAGR% of 3.6% from USD 204.2 billion in 2020 to USD 243.7 billion in 2025. The primary reason being, the increased need for safety, surge in the illicit trade of counterfeit and pirated goods, advancements in networking and communication technologies, and inclination toward outsourced Testing, Inspection, and Certification services.Third-party testing and certification is a quality control process where an independent organization reviews a product to see if it meets certain standards.The third-party must be certified themselves and capable of testing products to ISO 17020, the international standard for inspecting bodies.
Sometimes third-party testing is necessary to meet the safety or security demands of the law, however, it's often a measure companies take for added benefits like better quality products, improved customer relations, and advantage over competitors.
The performance and reliability of analytical results produced by a laboratory is dependent on
The Quality Assurance System in both, testing and calibration. A Laboratory is deemed competent for producing valid and reliable test results only if it is accredited as per ISO/IEC 17025:2017 specifications.
In India, the accreditation granted by NABL is combined with specific criteria prescribed by NABL apart from the standard. Accredited Laboratory use the NABL symbol as on the test report for the commodity and parameters covered under the accredited scope.
In order to ensure authenticity as well as to prevent misuse of accreditation, NABL has very stringent guidelines (in the form of NABL Policy), mandatory for laboratories to follow.
MSK IS COMMITTED FOR COMPLIANCE TO NABL ACCREDITATION POLICY AND ISO/IEC 17025:2017 STANDARD