Design, Development and Sale of ERP system
1. What is an ERP(Enterprise Resource Planning) system?
ERP is a system, which can integrate a company's operations by providing a company-wide computing environment that:

Includes a single database shared by all functions
Can deliver consistent data to all business functions in real-time
ERP systems can dramatically reduce costs and increase operational efficiency
2. Advantages of ERP
Eliminates redundant effort and duplicated data, resulting in reduced personnel needs
Helps to produce goods and services more quickly, resulting in increased sales volume
An ERP system may be required to compete with competitors who have effectively implemented ERP systems
More accurate and timely data can improve external customer relations
The payoff from ERP systems can occur over many years, when other factors may also affect the company, making the return hard to calculate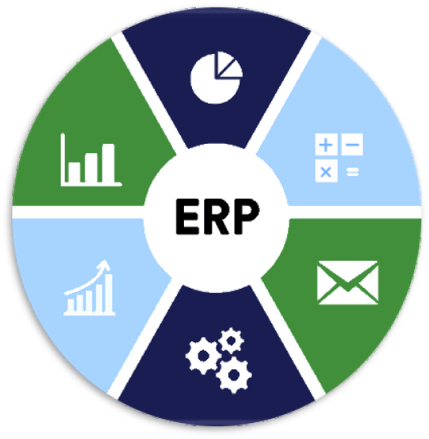 We are providing
Design and development of the system as per the terms of domestic and international accreditations and recognitions
Selling our in- house developed ERP system module-wise as per client requirements
Inclusion of licensing or SAAS(Software as a Service) model.